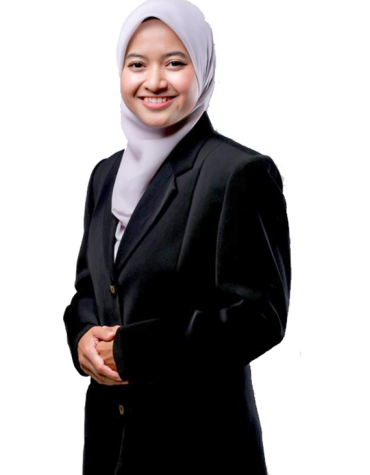 Nursharina Shereen Binti Hasmur
Partners
Miss Nursharina Shereen Binti Hasmuri graduates with Bachelor of Shariah and Law (Hons) from University of Malaya (UM), Kuala Lumpur. She began her journey in the field of Shariah and law during a 7-week internship at Wan Rosmawati & Associates in July 2021 to September 2021. After graduating in September 2021, she took a step forward as a Pupil-in-Chamber under the supervision of Mr. Abdul Razak Bin Mohamad Rawi at Nuaim Razak & Partners in October 2021 and started her career path as a Legal Assistant from August 2022 to April 2023 at the same firm.
She obtained her first Shariah Lawyer's license for the Federal Territories on February 2023 and joined Messrs Ahmeena Aziz & Partners as a Legal Assistant in May 2023. Then, she has also completed her studies in Diploma in Administration and Islamic Judiciary (DAIJ) at the International Islamic University Malaysia (IIUM) in August 2023.
Her area of expertise includes in Syarie legal services and drafting cause papers for property (Hibah, Wasiat, Faraid) and family related cases such as marriage (Permohonan Wali Hakim, Wali Enggan, Pengesahan Nikah, Poligami, Nusyuz), ancillary claim during marriage (Nafkah Anak, Nafkah Isteri, Hadhanah), divorce (Permohonan Cerai, Pengesahan Lafaz Cerai, Ta'liq, Khuluq, Fasakh), post-ancillary claim (Nafkah 'Iddah, Tunggakan Nafkah Anak/Isteri, Muta'ah, Harta Sepencarian), and other claims involving Islamic family matters.