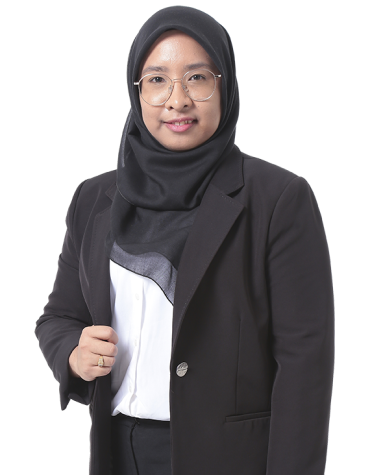 85-A, (1st. Floor) Lorong Mamanda 1, Off Ampang Point, 68000 Ampang, Selangor.
603 4265 2568 / 603 4265 6568
ahmeenaaziz@yahoo.com.my
603 4265 4568
NOOR IZZATIE BINTI ZAINOL
Legal Assistant
Ms. Noor Izzatie Binti Zainol graduated with Bachelor of Laws (LL.B) (Hons) from the University of Malaya and undertook her pupillage in the chambers of Law Office of Paul (formerly known as Paul & Associates) in August 2017. She was called to the bar in August 2018 and retained with Messrs Law Office of Paul as Legal Associate before being made Partner in February 2019.
She joined Messrs Ahmeena Aziz & Partners as Legal Assistant in January 2023. Her area of practice encompasses Divorce, Moneylenders' Actions, Disputes among members of Society, Copyright & Trademark Infringement, Professional Negligence, General Litigation & Civil Litigation which includes but is not limited to Contentious Probate Proceedings, Defamation, Contractual Dispute, Debt Recovery, Fraud, Fraudulent Trading, Bankruptcy, Land Dispute and Medical Negligence.
She has conducted numerous trials and hearings in the Magistrate Court, Sessions Court, High Court, appeals in the Court of Appeal and motion for leave to appeal in the Federal Court.